Stephen Preston Banks
Steve Banks led a nomadic childhood, moving nine times and attending twelve schools across four states in the Northeast before graduating from high school. After dropping out of college, he worked as a newspaper printer in a wild west theme park, a carousel assembler, a printed circuit technician, and a grocery bagger at a Safeway store. During that time he wrote dark, introspective poems and read as deeply as he knew how–mostly in philosophy, literature and psychology.
Trading an apparently unpromising civilian life for four years of high adventure in the U.S. Air Force, he learned Mandarin at Yale's Institute of Far Eastern Languages and worked as a Chinese linguist for the Security Service, serving two years in the Far East, including assignments in Vietnam. Banks was a college freshman at least four times before completing his BA degree in Chinese Language and Literature at the University of Washington–magna cum laude and Phi Beta Kappa.
After nearly 15 years working in administrative positions for the federal government, he became disenchanted with the bureaucrat's way of life and returned to academe. In graduate school he trained in Speech Pathology, Linguistics, Communications Management and Communication Arts and Sciences. His doctorate is from the University of Southern California, and he earned a Master's degree from USC's Annenberg School for Communication.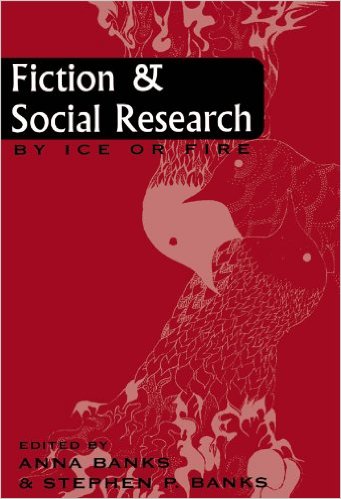 In total, Banks taught at USC, Arizona State, The University of the Basque Country and the University of Idaho, where he is Professor Emeritus in the Department of Psychology and Communication Studies. He has presented academic papers and lectured in Australia, Ireland, Sweden, Hungary, Mexico, Canada and many locations throughout the United States. He has published research reports and essays on communication in journals and monographs, and he has written and edited or co-edited four scholarly books.
Over the years he has published poems, short stories and translations in regional magazines and journals. Kokio is his first book-length work of fiction. Now recovering from an academic career spanning nearly 30 years, he and his wife–author, playwright and University of Idaho faculty member Anna Banks–live at a small ranch on the sunny side of Moscow Mountain in Idaho. There they give comfort to three horses, six chickens and a rooster, two house cats, innumerable barn cats, and Meadow, a very private Australian Shepherd.
———
The foregoing was only lightly edited from copy provided by Dr. Banks. You'd expect nothing less from a professor of communications and writer of biographical fiction, now, would you?