Other Notables
Valerie Tarico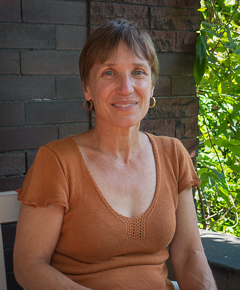 Valerie Tarico, a psychologist and writer in Seattle, kindly wrote a foreword for Blaming Jesus for Jehovah that added a great deal to the book. Her contribution is acknowledged with gratitude and respect. She was once a Christian, then changed course about her religion and took up the vocation of writing about it (among other important topics) to help people who are in the position she was once in.
Dr. Tarico completed her Ph.D. in Counseling Psychology from the University of Iowa and postdoctoral studies at the University of Washington. She subsequently joined the staff of Seattle Children's Hospital and ran Children's Behavior and Learning Clinic in Bellevue, Washington, before moving to a private clinic. Eventually it became clear that social and political trends were undermining what she was trying to accomplish as a mental health practitioner: to have there be a little less pain and a little more delight in the world. She closed her practice to take on some of those bigger issues.
As a writer, Valerie tackles the intersection between religious belief, psychology and politics, with a growing focus on women's issues and contraceptive technologies that she thinks are upstream game changers for a broad range of challenges that humanity faces.1
Her website contains a wealth of wisdom. Be sure to visit it, and take some time when you do: ValerieTarico.com.
Judith Liebaert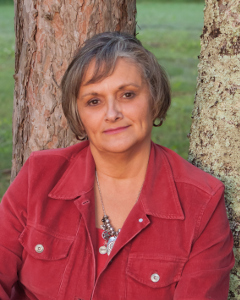 Judith Liebaert grew up in the small town of Superior, Wisconsin, in the shadows of the world's largest grain elevators and the influence of a rough and tumble Great Lakes shipping port. She was a cop's daughter until the age of 12, but the reputation followed her long after her father's tenure with police department ended. In a later time she might have followed his footsteps to wear the uniform, but her choices back then were to be either a property clerk or a meter maid, neither of which appealed to her. She is fascinated by crime and criminology and is well versed on the details of many of America's most famous serial killers and their crimes.
One local case held her attention longer than it would have for most Superior residents. In the summer of 1966, one year after Judith's father left the Superior P.D., a fourteen-year old paperboy disappeared from his early Sunday morning route and was later found fatally bludgeoned, lying in a ditch along a remote road. The homicide case went completely cold in a matter of weeks, but has never been forgotten by those who lived in the small town that fateful summer.
Fifty years later, Judith was inspired to spin a fictional tale–Sins of the Fathers–of the mark such a sensational crime leaves on a town, the people who remember it, and especially those who believe they know the truth of what happened. She is a freelance journalist and communications specialist, working in many capacities in regional publishing, including founding Paper Moon Publishing (1994 to 2000). She currently resides in rural Northwest Wisconsin with her husband, where she writes (see judithliebaert.com), paints, and spends an inordinate amount of time talking to her cat and the animals that pass through her acre of woods.
Gerald Hickman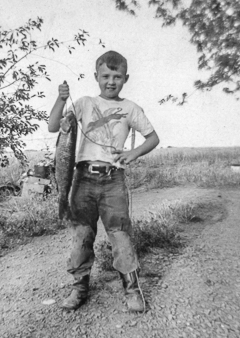 Gerald Hickman was a wildlife biologist for 40 years and an interpretive park ranger for the National Park Service during two field seasons. He enjoys studying history, especially relating to the Western states and his relatives involved in the Revolutionary and Civil wars.
Jerry graduated with Bachelor's and Master's degrees in Wildlife Science. He taught high school students for 9 years and then followed his educational training in Wildlife Management for the State of Washington Fish and Wildlife Department. He's worked at the National Park Service and the U.S. Department of the Interior. Subjects of his efforts were the desert bighorn sheep, endangered fishes of the Colorado River, and the threatened desert tortoise in Nevada, Arizona, and California.
Writing has been part of both his working and retirement years. After turning 70, he took some time to review his life of growing and learning, work and play, and produced Good Times in Old Genesee, a book about the natural and human history of his boyhood town of Genesee, Idaho.2
Gustav Doré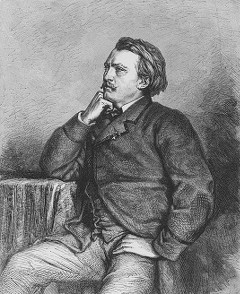 Tellectual Press embraces the use of public domain materials.3 We have two books that are mostly public domain content, Eden and A Wave of Hypercriticism, whose authors we'll get to in a moment. And poor old Gustav Doré (1832-83) is going to have to continue putting up with our use of his wonderful Bible-themed engravings for covers and goofy captions.
Doré's "illustrations for the English Bible (1866) were a great success," Wikipedia says, and we can see why.4 There is a haunting shadowy quality to those pictures. They lurk just on the edge of realism and then you see something like 6-foot long angel wings that jars you into realizing that the pictures are not old photographs with odd line shading, after all.5
Willem van Manen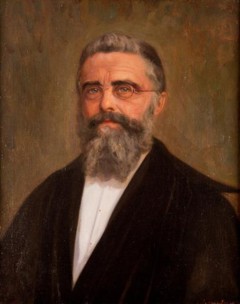 One of our two public domain (i.e., "dead") authors is Willem Christiaan van Manen (1842-1905), a Dutch theologian and professor. He started out as a skeptic, eager to debunk and to refute the Dutch Radicals who were questioning authorship of the epistles traditionally attributed to Apostle Paul.
Van Manen's "1865 doctoral thesis in Utrecht about the authenticity of 1 Thessalonians concluded that this was a genuine letter by Paul of Tarsus." But that would change. In 1889 "he wrote a review where he agreed with a study by Rudolf Steck and with A.D. Loman, that all Pauline epistles were pseudepigraphs," written by somebody else trying to pass for the great Apostle.6
The "deeper he delved into the issues and the arguments," writes Robert M. Price in his Introduction to A Wave of Hypercriticism, "the more he began to see [the Dutch radicals'] point and, worse yet, to suspect they were right."
Murray Sheehan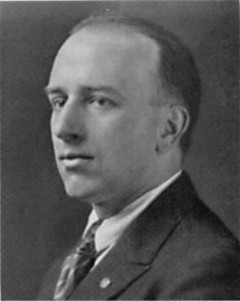 Another member of our ghostly roster is Murray Sheehan, who wrote Eden while at the University of Arkansas-Fayetteville. He was the school's first instructor of journalism and its first director of publicity.7
Another novel he wrote during his tenure there was Half Gods, a "thinly veiled satire of Fayetteville and the University of Arkansas." The university president, "whose character was not portrayed sympathetically, told Sheehan that he needed to spend more time on university publicity. Insulted, Sheehan resigned. Futrall, who had turned away similar spurious offers from Sheehan, accepted on this occasion."8
You can see a bit of that satire in Eden, too. Sheehan's portrayal of God talking to Himself and Adam as the first blustering theologian come to mind.
Notes